How to Deal With Storm Damage This Winter
---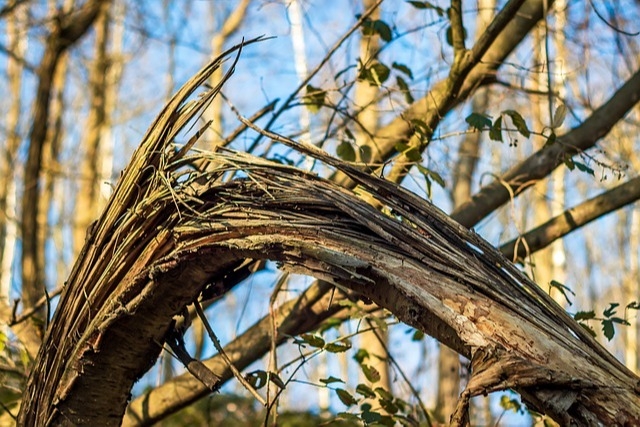 Winter storms can be unpredictable and it's rare that you'll know what type of snow to expect. If it's light, fluffy, and dry, the snow will be easy to deal with. But if it's wet and heavy, the snow can end up causing serious damage to your trees and your landscaping. If you notice storm damage after a heavy snowfall, you'll want to make sure you handle it the right way. Here are a few tips to help.

Assess and Document the Damage
Once the storm is over, it's a good idea to inspect your property. Look for any signs of damage to your home, your car, your fencing, and any outbuildings. If you see anything that looks out of place, document the damage. Take pictures of the damage and consider writing down a detailed description of what happened. This will help you navigate any homeowners insurance claims you may need to file. 

Pick up What You Can
Though it's tempting to pick up the entire yard after a storm damages your property, it's okay to be selective. Only pick up the debris that you can safely handle on your own. Small tree branches, leaves, loose shingles, and other trash are easy enough for most homeowners to take care of on their own. But if you're dealing with a downed tree across your driveway or leaning against your house, don't try to clear it on your own. Contact an experienced tree removal team and let them remove the tree. They'll be able to break down even large trees without making the damage to your property worse. Even better, they'll do it safely and you won't have to worry about getting injured in the process.

Don't Let It Sit
After severe storms, you'll have a lot of work to take care of and, in the winter, the thought of cleaning the yard may not sound appealing. This leads many homeowners to want to wait to pick up the debris until it's spring and temperatures are warmer. Don't wait. Start cleaning your property as soon as you can. Not only will this help restore your home's appearance, but it will also make it easier for repair crews to fix any damage done to your home. Furthermore, leaving downed or damaged trees in place until spring puts your yard at risk for insect and pest infestations. By cleaning the damage up quickly, you'll keep your entire property safer, longer.

Deal With Storm Damage Quickly
If you notice storm damage anywhere on your property or see downed trees that could threaten the safety of your home or your loved ones, don't try to handle it on your own. If you're not extremely careful, trying to remove downed trees and debris on your own could result in worse damage and can threaten your personal safety. Instead, contact the experts at Root Tree Service and schedule an assessment. Our experienced team will be able to remove even the largest trees from your property safely so you can focus on taking care of repairs. 
 
Go Back